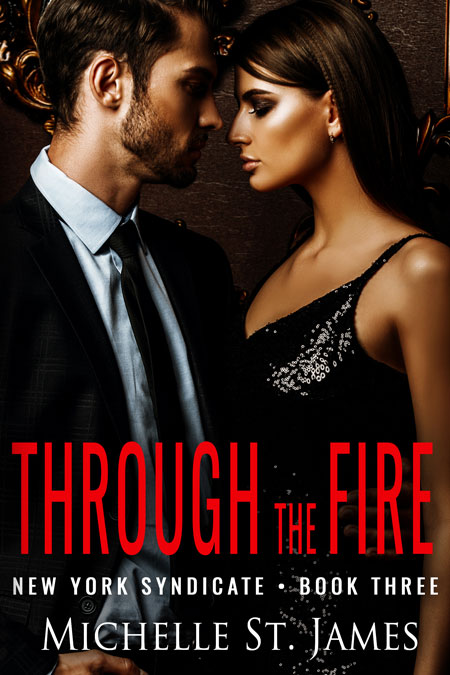 "Exciting and intense finale!"
Damian Cavallo finally has the love of his life back in his arms after a very close call.
There's only one problem; their enemies are still at large — and they're wreaking havoc on New York. Forced to enlist the assistance of a rebellious Syndicate ally, Damian finds himself back in Greece, this time to hunt Stefano Anastos. But when Aria insists on playing a part, Damian must find a way to balance his desire to protect her against her fiery will.
Aria Fiore has a secret — one she doesn't dare share with Damian until their opponents are vanquished.
Determined to fight alongside Damian for their future, she holds the secret close, knowing he would never allow her to be in harm's way if he knew. When they find out where their final enemy is hiding, Aria is more determined than ever to eliminate him — even if it means putting her future with Damian at risk. Their mission takes them to an exotic country, pitting them against the one man who has cost Aria everything — and forcing them to test the theory that love conquers all.
Read Now: Amazon US | Apple Books | Google Play | Kobo | Nook | Amazon UK | Amazon CA | Amazon AU | Radish 
Read in German: Amazon DE | Apple Books | Google Play | Kobo | Thalia | Hugendubel | Weltbild
★★★★★ "My favorite mob series out of all of them."
★★★★★ "I'm so happy with this ending!"
★★★★★ "Anyone have a good cure for a book hangover? This one is particularly strong!"
★★★★★ "What a perfect ending to a perfect story!!"
★★★★★ "Lots of drama and lots of steamy sexy scenes!"
★★★★★ "A journey of love and determination and thrills that you just won't be able to put down."
★★★★★ "I read it straight from start to finish."