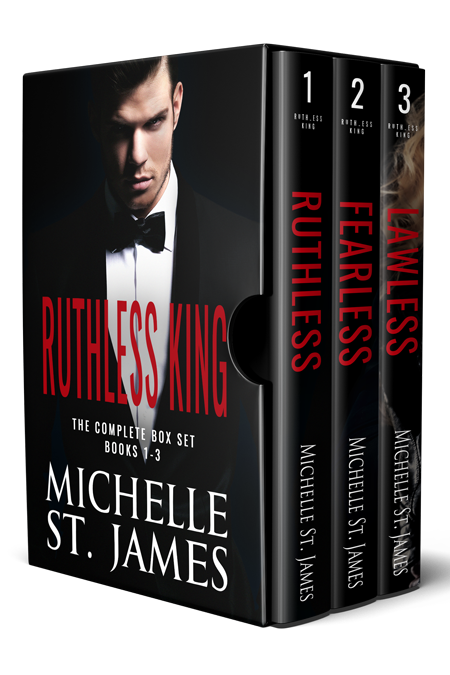 "My kindle went dead several times reading this series. I could not stop reading!" 
Two years out of college, Angelica Bondesan spends her time working as a barista, keeping in touch with her prodigal brother, and trying to figure out how to bridge the gap with her father, a wealthy real estate developer. But all of that changes the night she's kidnapped. Thrown into a windowless room, Angelica is positive there's been some kind of mistake — until she meets Nico Vitale.
Gorgeous and frightening, Nico became the boss of New York City's Vitale crime family after the execution style murder of his parents two years earlier. Since then he's turned the old-school mob into a sleek, modern army of ruthless men who understand that physical violence — while always an option — isn't the only way to get what you want.
Sure Nico is lying to her about her father's involvement in the criminal underworld, Angel hates Nico with a vengeance. But when it become obvious nothing is as it seems, Angel is forced to face the truth:
Her father is not the man she believed him to be. Nico Vitale is dangerous, possibly lethal. She is falling in love with Nico Vitale.
As Nico and Angel begin to unravel the complex entanglements between their families, a new threat emerges from an unexpected place. Now Nico and Angel are on the run, desperate to get their hands on the one thing they can trade for their lives –and a chance to begin again.
"Romantic and intriguing. A gripping read!" – NYT and USA Today Bestselling Author Lauren Blakely
"Dark, seductive, compelling, and hot as HELL." – USA Today Bestselling Author Lili Valente
"Hot sensuality and gripping suspense. Brace yourself for a perfect romantic journey!" – NYT and USA Today Bestselling Author Angel Payne
Read Now: Amazon US | Apple Books | Google Play | Kobo | Nook | Amazon UK | Amazon CA | Amazon AU | Radish 
Listen to the Audiobook: Coming soon!
Read in German: Amazon DE | Apple Books | Google Play | Kobo
Read in French: Coming soon!
★★★★★ "Nail-biting, heart-pounding romance!"
★★★★★ "Nico is not your daddy's mob boss… the kind of serious bad boy you can't help but root for."
★★★★★ "Everything a mafia romance should be."
★★★★★ "Perfect for readers who like their romance steamy with a shot of adrenaline and intrigue!"
★★★★★ "Nico could kidnap me any day!"
★★★★★ "Written flawlessly and hotter than sin!"
★★★★★ "An exquisite story of sacrifice, love and happily ever afters!"
★★★★★ "Woman on Fire Sexy, strong, determined and now let's add dangerous."
★★★★★ "Not just steamy scenes but great plot too!"
★★★★★ "This was a wonderful conclusion to the series.""
★★★★★ "Love, love, LOVED this series!"
★★★★★ "Keeps you on the edge and loving that "bad boy" hero. He's my kind of guy!"
★★★★★ "The kind of mob boss I love to read about."
★★★★★ "I could not get enough. The tension and chemistry between the two were off the charts… I could not put these books down."